– In this tab, you will see 3 sub-tab options including options for layout, sidebar, logo icon, favicon and custom JS code.
1. Layout
CryptoCIO enables 3 possible positions for sidebar like Left Sidebar, Right Sidebar, Left and Right Sidebar or no sidebar if you do not select any sidebar regions for Left Sidebar and Right Sidebar options.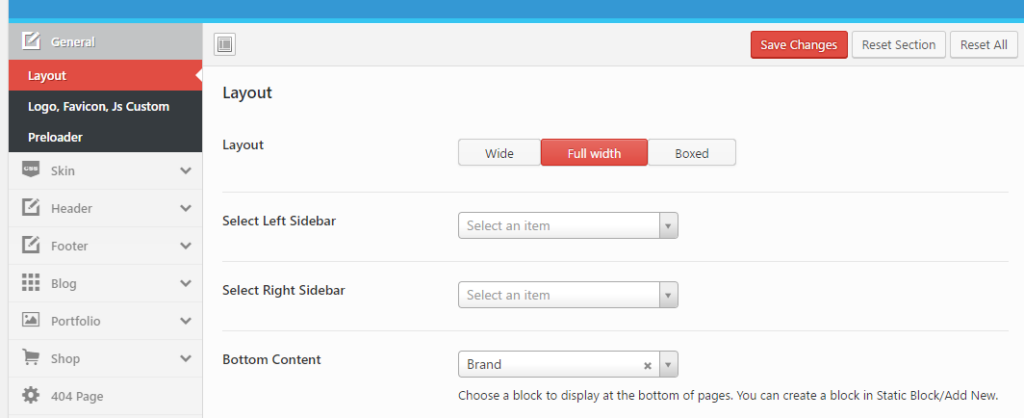 – If you have select sidebar in Left Sidebar or right sidebar and don't see it display, please make sure to add widget to that sidebar. (Navigate to Appearance > Widget to check it.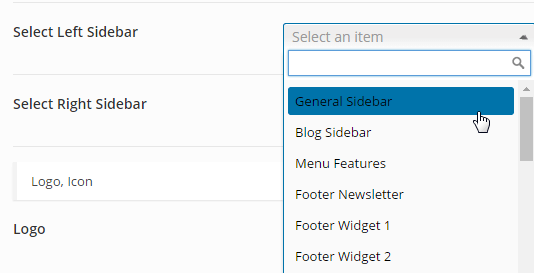 – If you select bottom content, sit will be display in all pages.
2. Logo, Favicon, Js Custom
You will be able to upload your desired logo image, favicon in this tab. You can freely to upload your desired logo image, however, we suggest you to use same size image as our demo site. It will help you to avoid some unwanted problem of header display.
Note: If the logo in header don't change or you can't find logo option in Theme Options > General > Logo, Favicon, Js Custom, you should go to Theme Options > Header > Select header type you use and upload your desired logo image.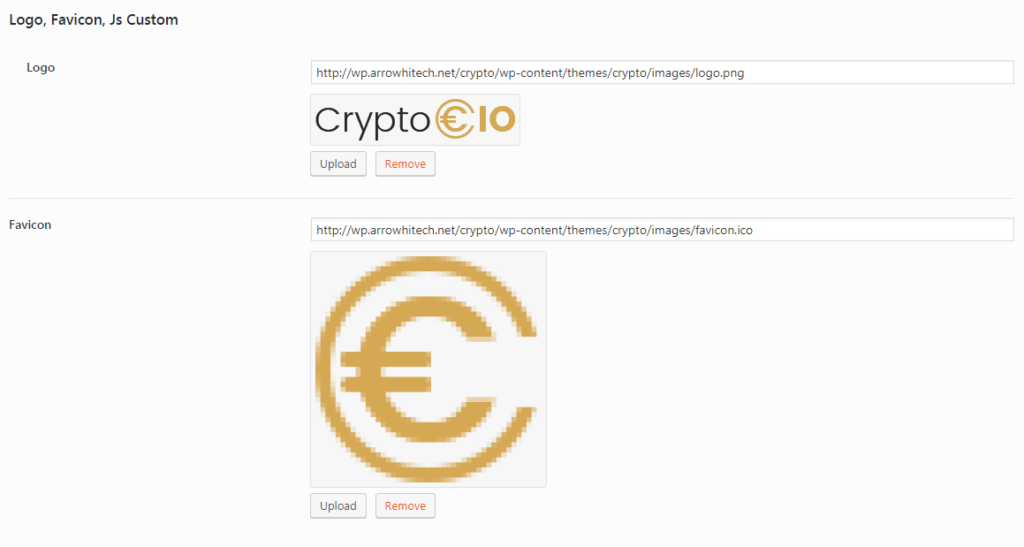 3. PreLoader
You can enable/disable and change preloader style for your website. We provide 9 types of preloader sample for you to select. Also, you can change color and background color of preloader. The same as header and footer, we enable you to select different preloader for each page. You can edit Page > scroll down and select Preloader style in Layout Options box.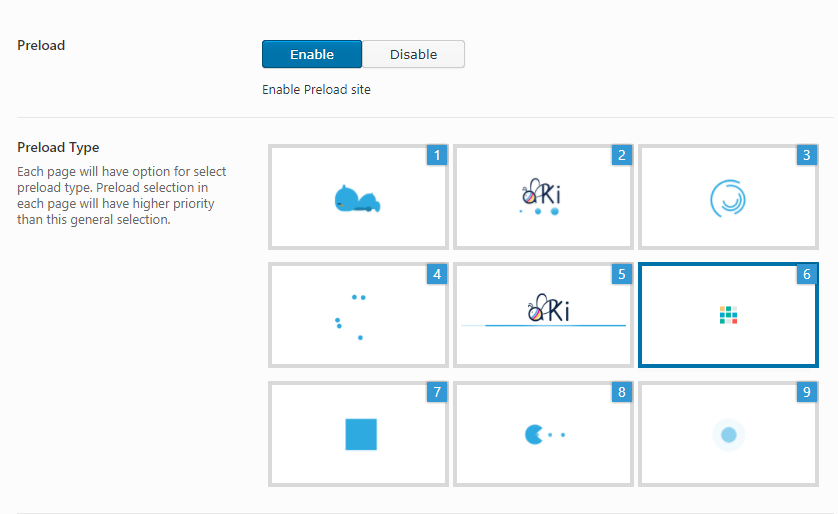 That is all main information about the General tab. Let move on to the Skin tab option.