– Create New Menu
In order create new menu, you can navigate to Appearance > Menus in admin sidebar then click Create a new menu link. Give your new menu a name and click "Create Menu" button.
You can add new menu item by dragging item you prefer from the column on the left.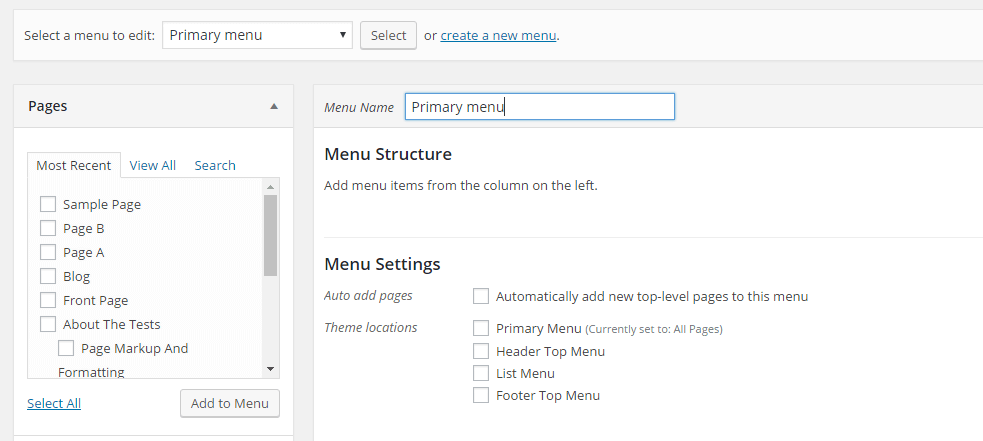 If you want to enable mega menu for your menu item, you should check "Mega Menu" box and choose number of columns to display. Also, you can upload background image for mega menu item.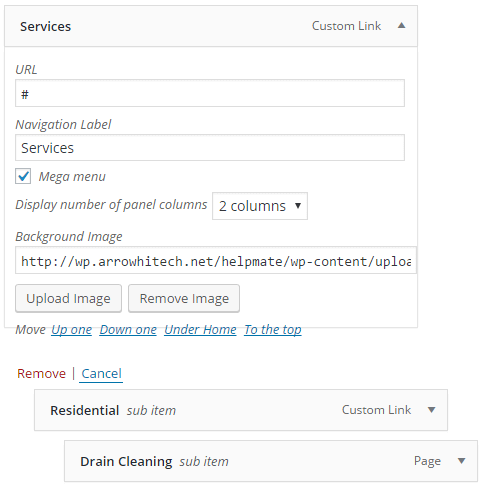 After that, remember to assign theme location for your new menu.
– Create Custom Menu Links For One-Page Websites
To create custom menu links for One-Page Websites . Please follow steps below:
– Step 1: Activate One Page Navigator for WPBakery Page Builder
Open WordPress admin panel and go Plugins > Installed Plugins on admin sidebar
– Step 2: Select "Activate" One Page Navigator for WPBakery Page Builder Plugin

Then, WordPress admin panel will appear as follows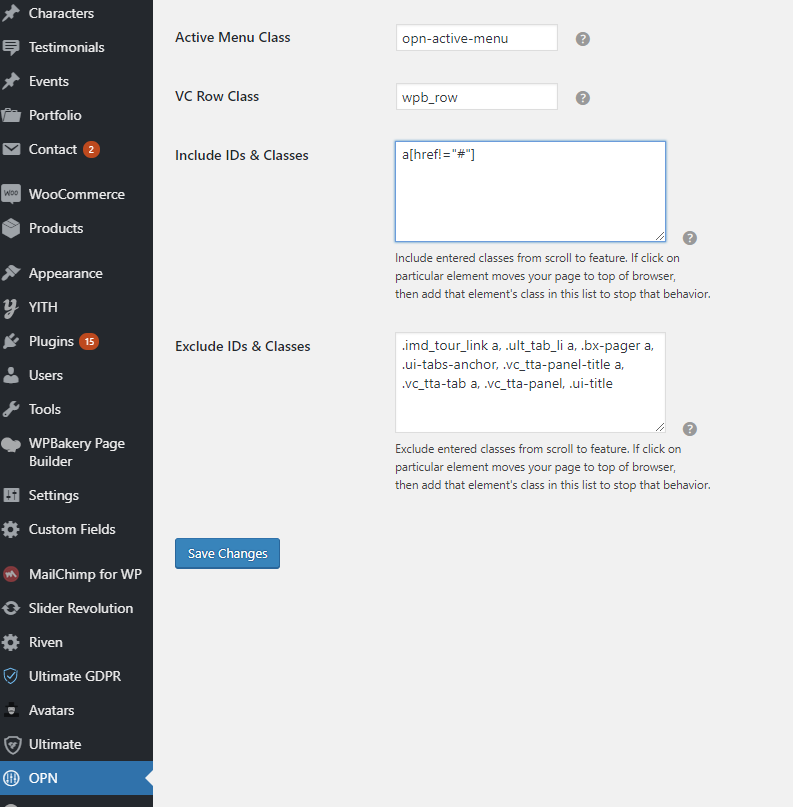 – To create a custom menu link, you will need to add a new link to your menu using the Appearance > Menus tab in your WordPress Dashboard
– Once you have created a new menu and assigned it to your new menu location
– You can choose theme location: One Page Gamelanding or One Page Applanding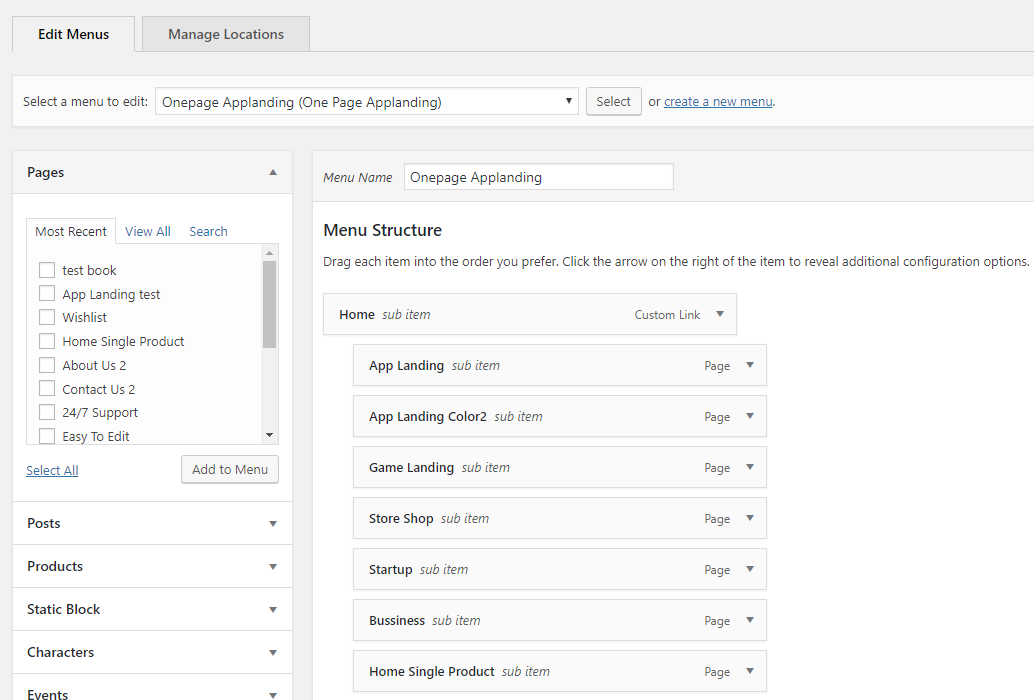 – You can start adding links to your header. In this case, we will be creating a custom link by clicking the "Link" tab on the left hand side of the page
– Drag each item into the order you prefer. Click the arrow on the right of the item to reveal additional configuration options.
– We need to link to the ID that we assigned to our section earlier. In this case, You can add any "nameID" that you like. We can link to that ID by creating a URL pointing to "/#nameID"
– Remember to enter "nameID" of one page must match the "nameID" that you added earlier
You can use this same method to create as many custom links as you want. Simply enter a URL of "#/" followed by the ID that you want to target.