– WPBakery Page Builder
WPBakery Page Builder for WordPress is drag and drop frontend and backend page builder plugin that will save you tons of time working on the site content. You will be able to take full control over your WordPress site, build any layout you can imagine – no programming knowledge required. Moreover, now you can choose either work on a backend or move your page building process to frontend and instantly see changes you make.
You can see here for more details.
After installing the WPBakery Page Builder, please go to WPBakery Page Builder > Role Manager. In the post types field, you should select Custom and check 'block', 'post' and 'page' checkbox . After making the changes, remember to click Save Changes button.

– Ultimate Addon
– Google Map
For google map shortcode work effectively, you should go to Ultimate > Google Maps and input Google Map API key.

– Google Fonts
If you want to use different google font in some Ultimate Addon shortcodes such as Heading shortcode, you can go to Ultimate > Google Fonts. Click to Just a click button

– After that, you can select the font you want and click "Add to Collection" button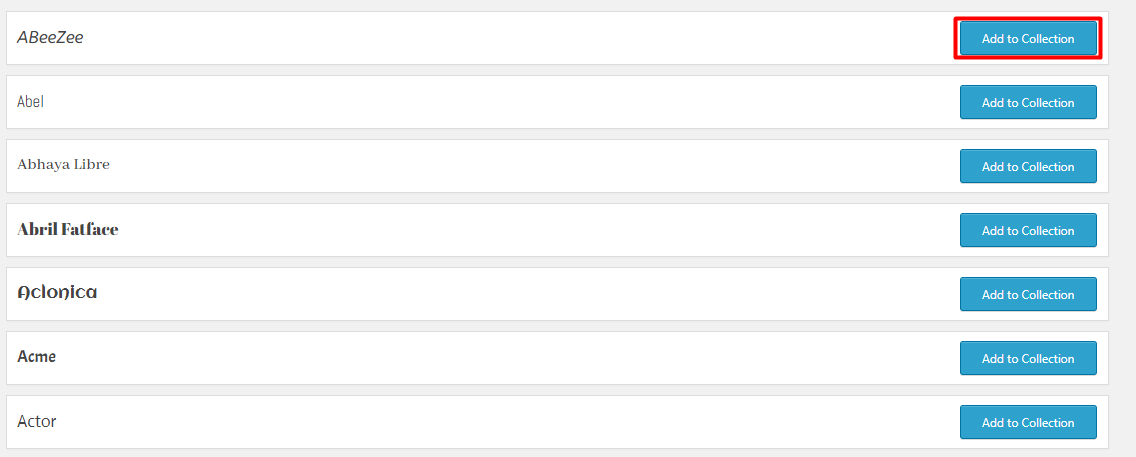 – Icon Manager
In order to add new icons to Ultmate Icon Manager, you can follow some steps below.
Download sample icon we used in foodfarm theme.font zip fileDownload icons we used in Fresh Meat demo. freshmeat.zip
Go to Ultimate > Icon Manager
Click Upload New Icons
Select font icon zip file you downloaded in step 1 and click Insert Fonts Zip File
– Please see detail guide of Ultimate author. Icon Manager Guide
– Foodfarm Latest Tweets
Navigate to Settings > Foodfarm Latest Tweets to access "Twitter API Authentication Settings" page. You need to enter Consumer Key, Consumer Secret, Access token and Access Secret and twitter username in order to get posts from your twitter account.
In order to get Twitter Access keys, you need to create Twitter Application:
Go to https://dev.twitter.com/apps/new and log in, if necessary.
Supply the necessary required fields, accept the Terms Of Service, and solve the CAPTCHA. Submit the form by clicking the Create your Twitter Application.
Go to the API Keys tab and copy the consumer key (API key) and consumer secret from the screen into our application.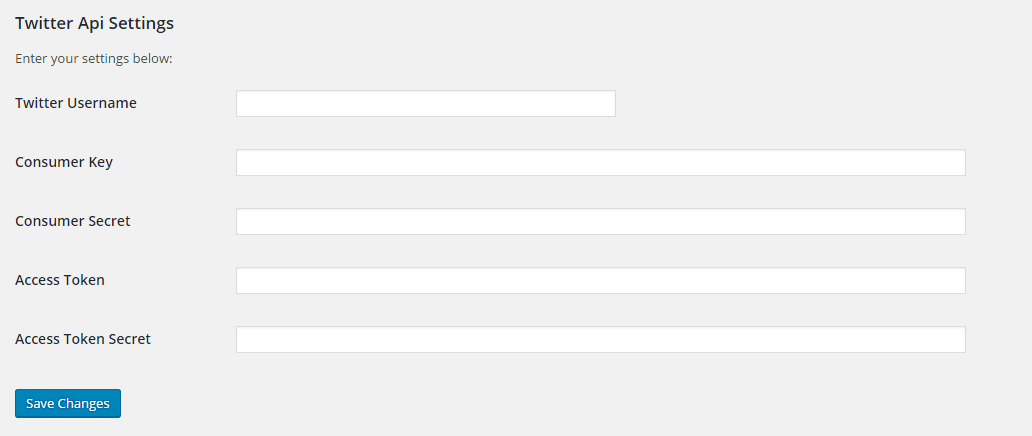 – Foodfarm Instagram Feed
Navigate to Settings > Instagram Settings to access "Instagram Settings" page. You need to enter Access token and User ID of your instagram account in order to get images. Remeber to click Save Changes to save information.

– MailChimp for WP
Go to MailChimp for WP > MailChimp to access general setting page of MailChimp. You should connect to your mailchimp account by entering API Key.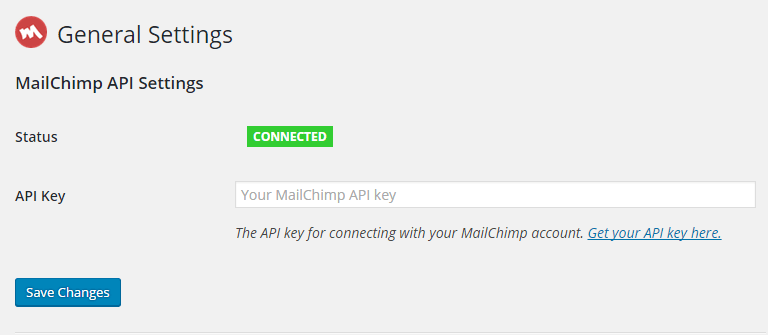 Also, in order to make MailChimp Form work effectively, you should navigate to MailChimp for WP > Forms in admin sidebar and click Save Changes.
For detail instruction, please click MailChimp for WP.
– WP Knowledgebase
Go to WP Knowledgebase > Settings to access general setting page. You should click Save changes for WP Knowledgebase works effectively.
For detail instruction, please click this link WP Knowledgebase.
Once Required Plugins are configured, you may be interested to install sample content as our demo sites. In the next section, we will guide you about demo installation.