Each banner layout will have some different options, please feel free to explore it.
List of options available in General tab:
– Set title.
– Select banner layout
– Upload banner image
– Set text align
– Add button link
– Add extra class name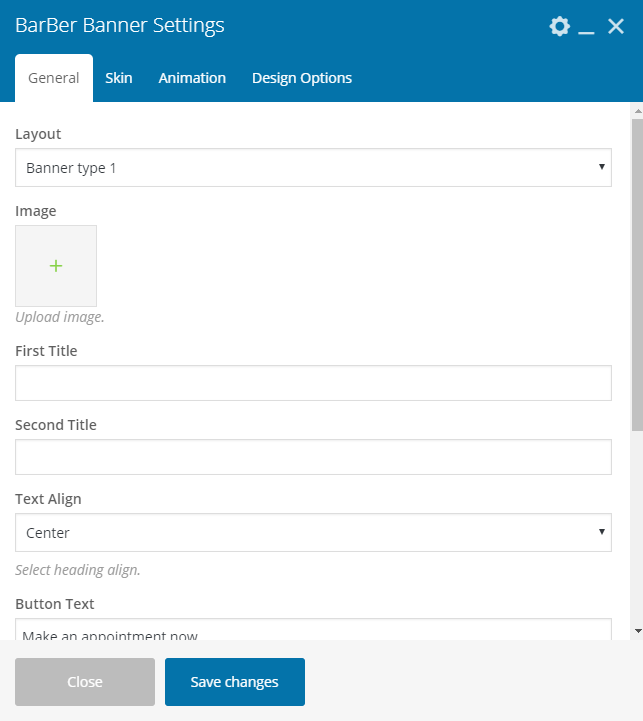 For Skin tab, you will see options for changing color of title and small title color.