Go to Helpmate > Header in order to access header setup page.
General, Helpmate supports 6 types of header with general options like enable header sticky and header sticky in mobile. Beside some same options, each header will have their diferent options.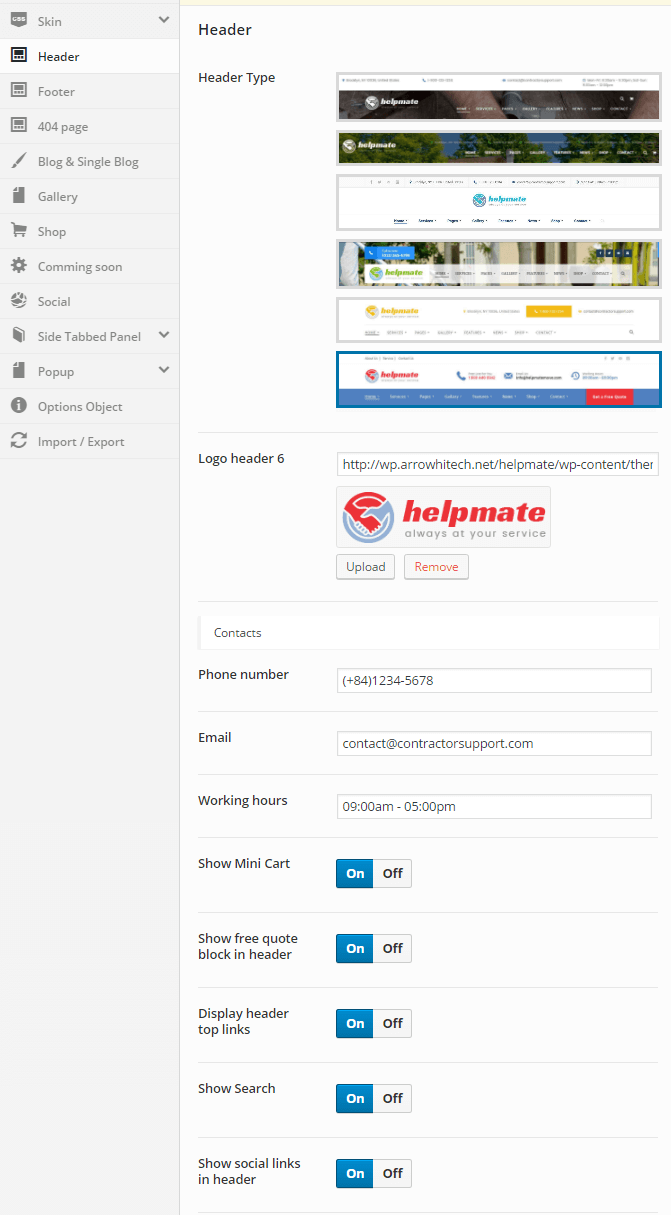 To find out more about these options, you can go to Theme Options > Header.