This tab contains settings for 5 tabs which will display in side tab panel. Each tab includes setting for enable or disble tab display. Below are some differences between each tab.
– Facebook tab: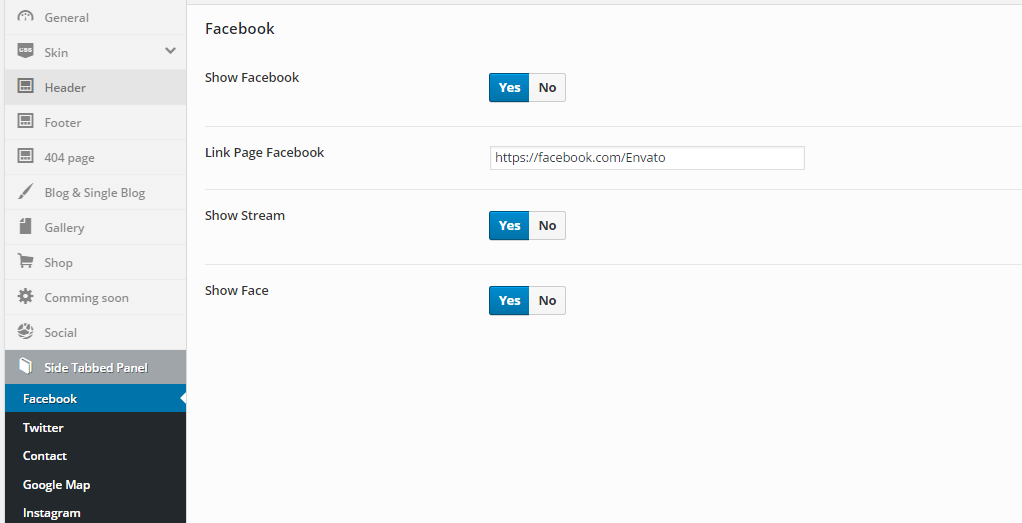 – Contact tab:

You can get contact form shortcode by navigate Contact > Contact Forms

There will be a listed contact forms available. Copy shortcode of form you choose and paste in here.
– Google map tab:
It lets you to input location, phone number, email, working time information and google map iframe. In order to get iframe google map, you can go to website Google developer or follow instructions Guide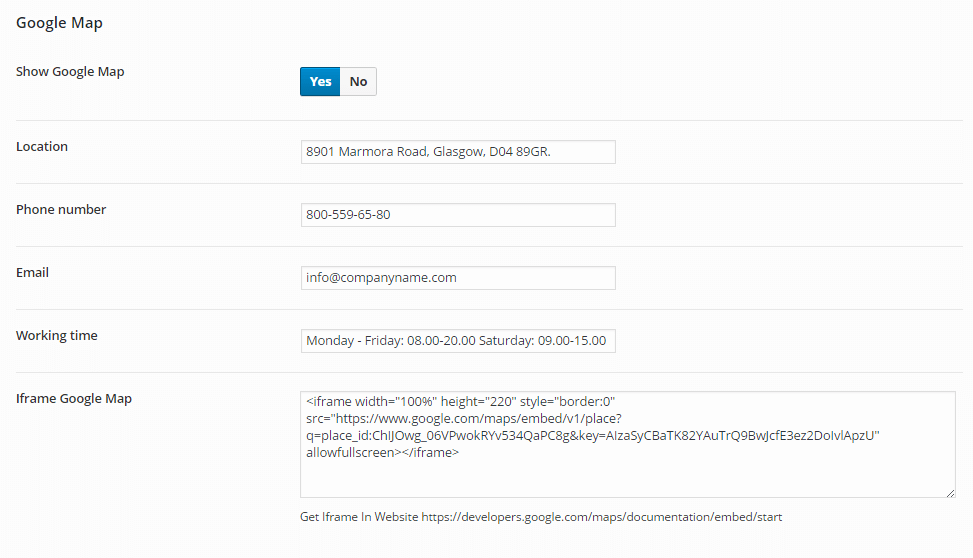 – Instagram tab:In order to get iframe, you can go to website Websta or instaembedder.com