If you imported a sample homepage and had a sample slider, you only need to enable the builder then edit directly on the frontend.
If you want to create a new OWL Slider, follow below steps:
On Home page builder, click Add New Block button.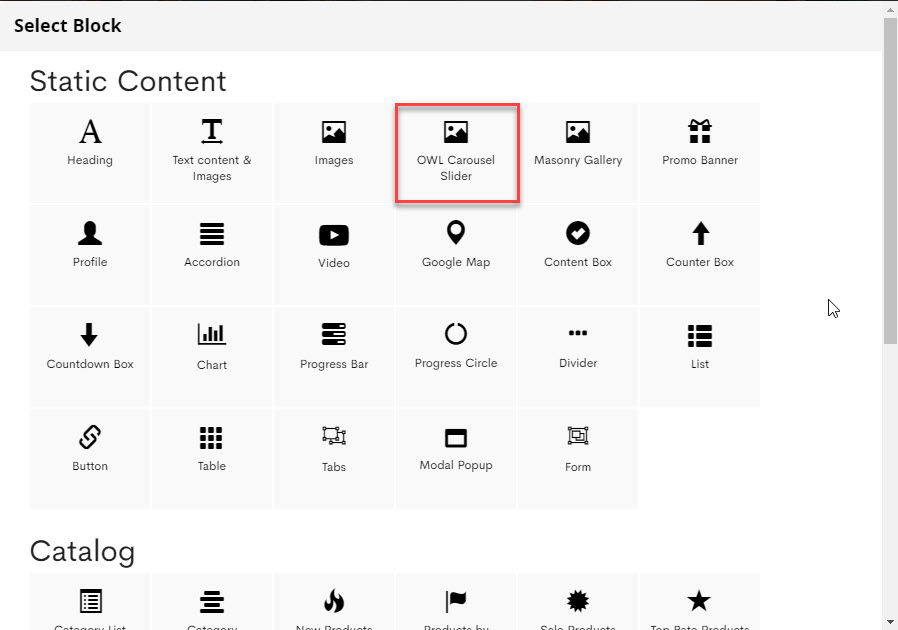 CONFIG BLOCK
MANAGE IMAGES
Upload New Image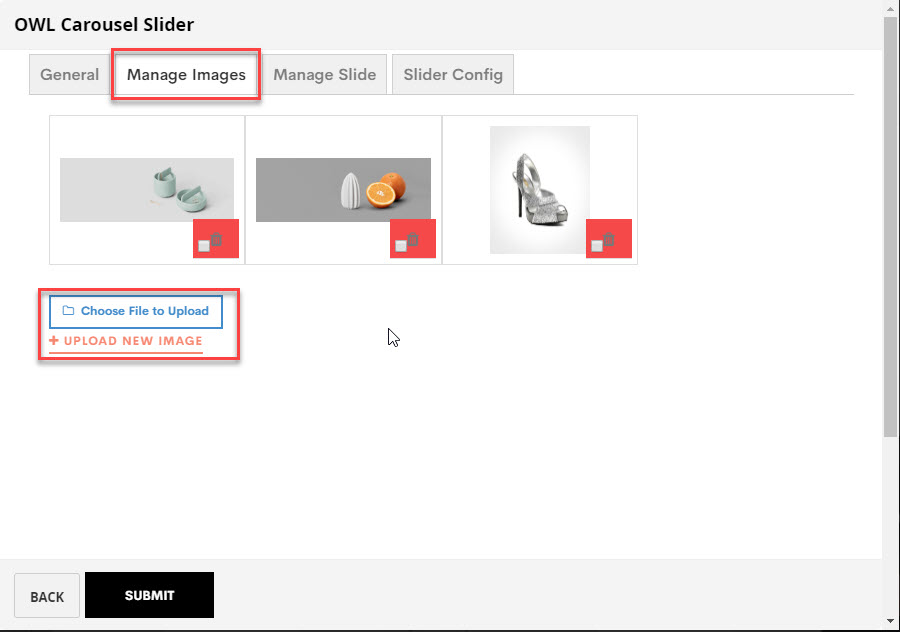 MANAGE SLIDE
Clicking Add New Slide button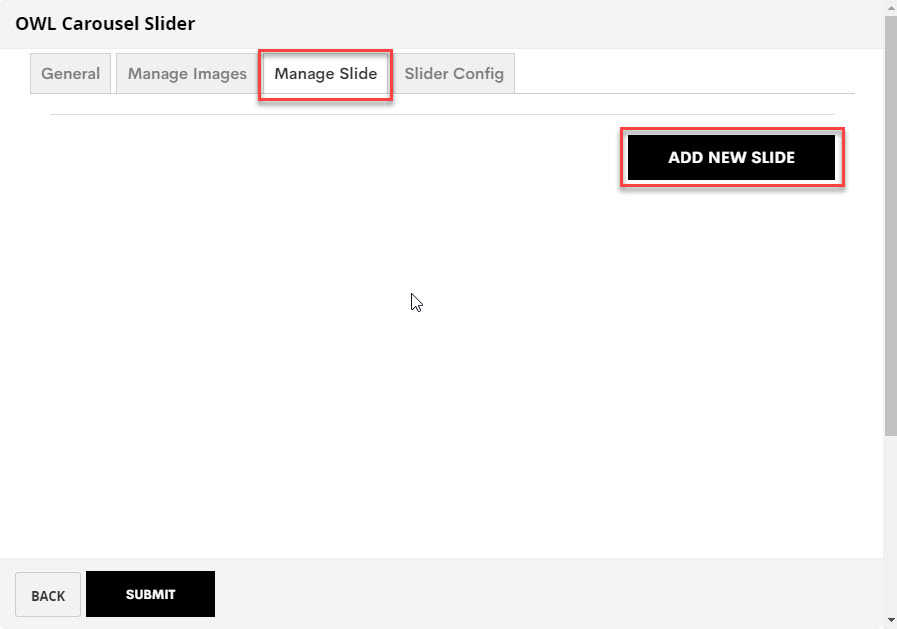 then: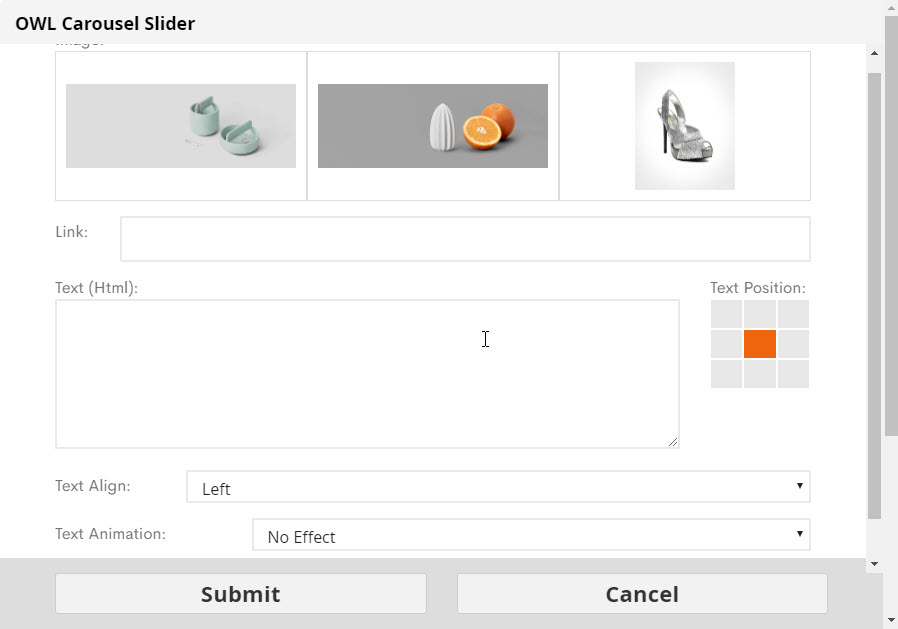 Here you can select an image, link, text, text animation for your slide
Then click Submit button
SLIDER CONFIG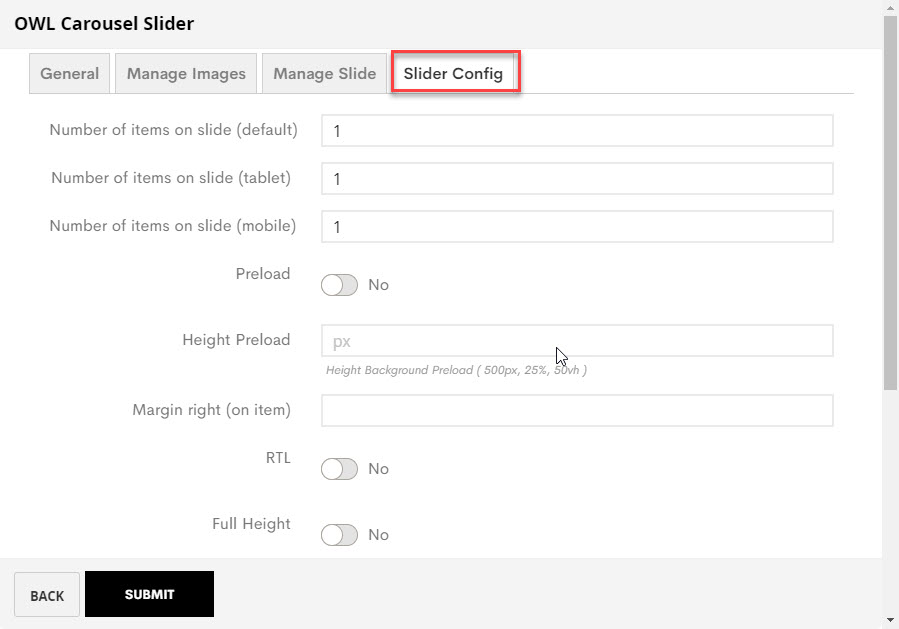 Here you can select some options for your slider, please try to see the difference 😉
After completing the slider click SUBMIT button to save config and create owl slider.