If you imported a sample homepage and had some sample static blocks, you only need to enable the builder then edit directly on the frontend.
Demo:


If you want to create a new one, please follow below steps:
On home page, after creating new section, you can see button Add new block. Click this button, you can see popup list blocks.

On popup list blocks, click "Text content & Images" item.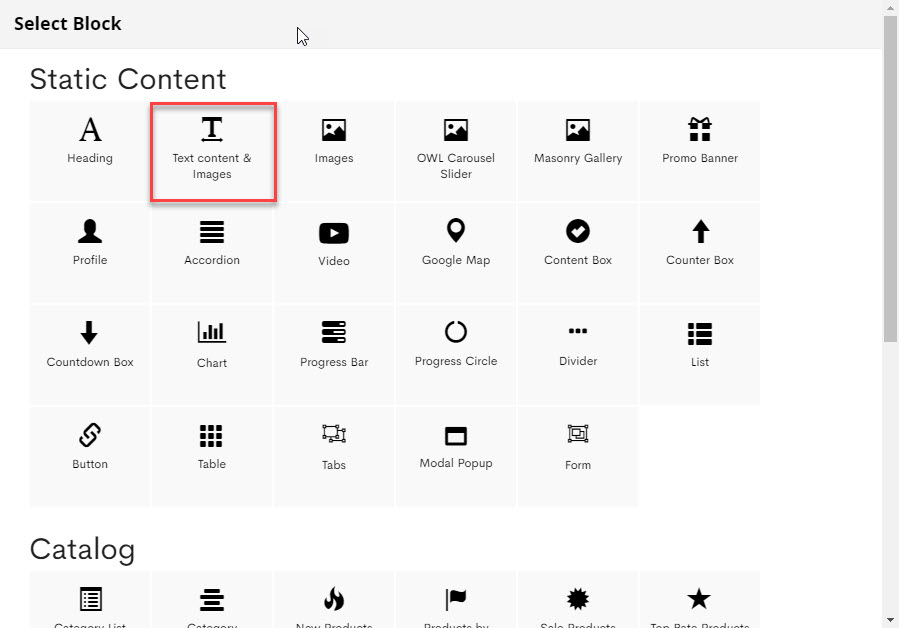 CONFIG BLOCK
CONTENT
Click SHOW / HIDE EDITOR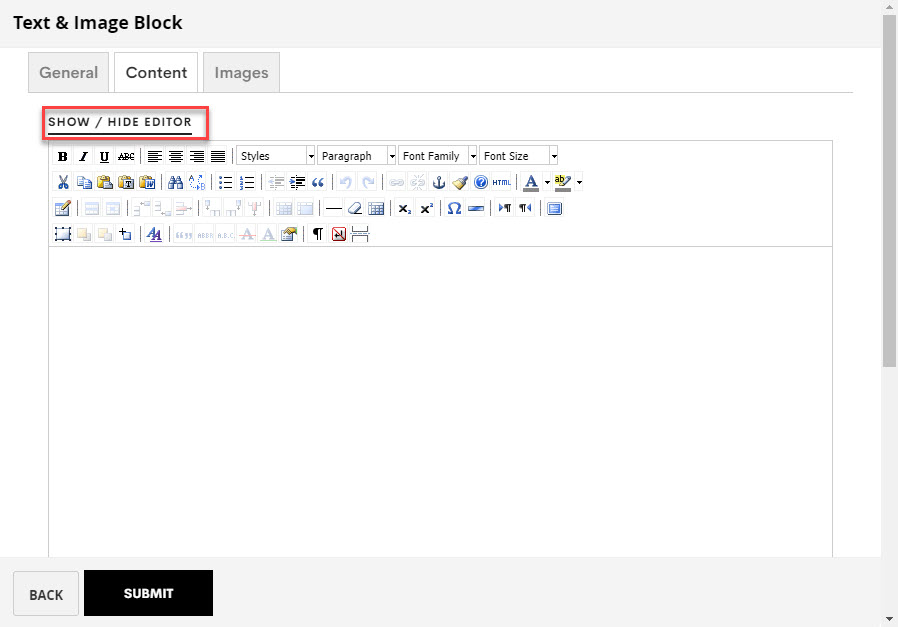 Then you can add your content ( text/html ) to it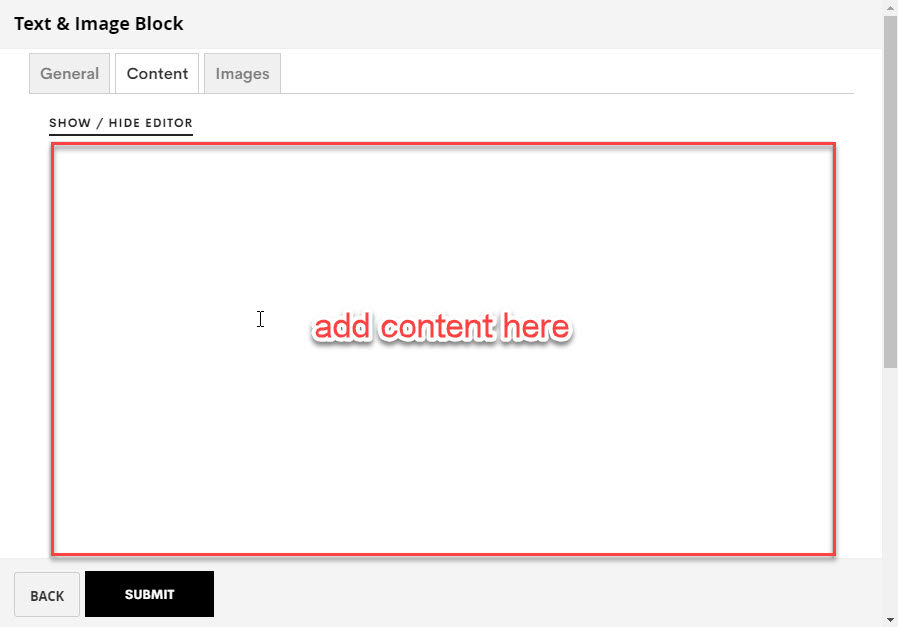 IMAGES
To upload new image, click Upload new Image. button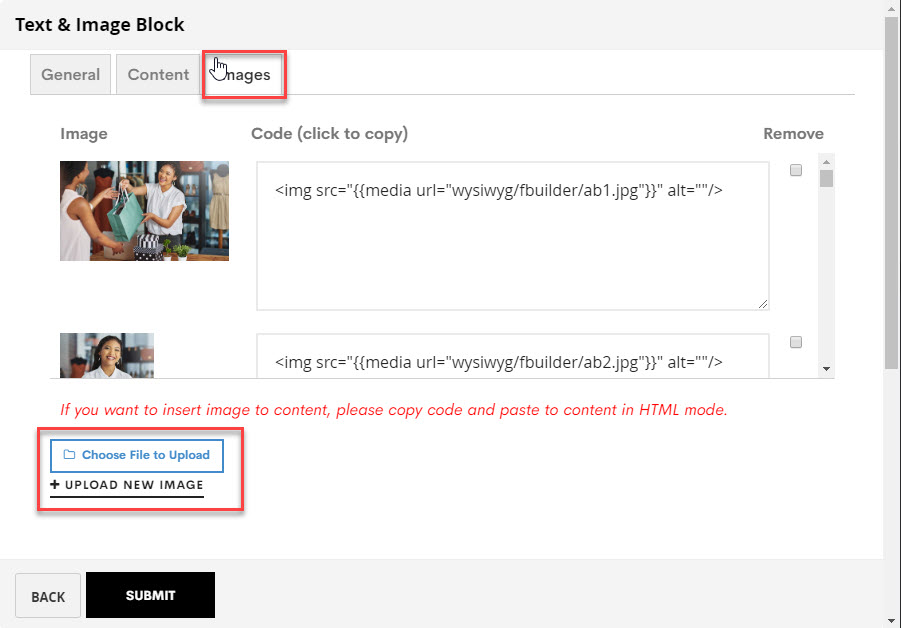 Then if you want to add an image to the content, click directly on code to copy: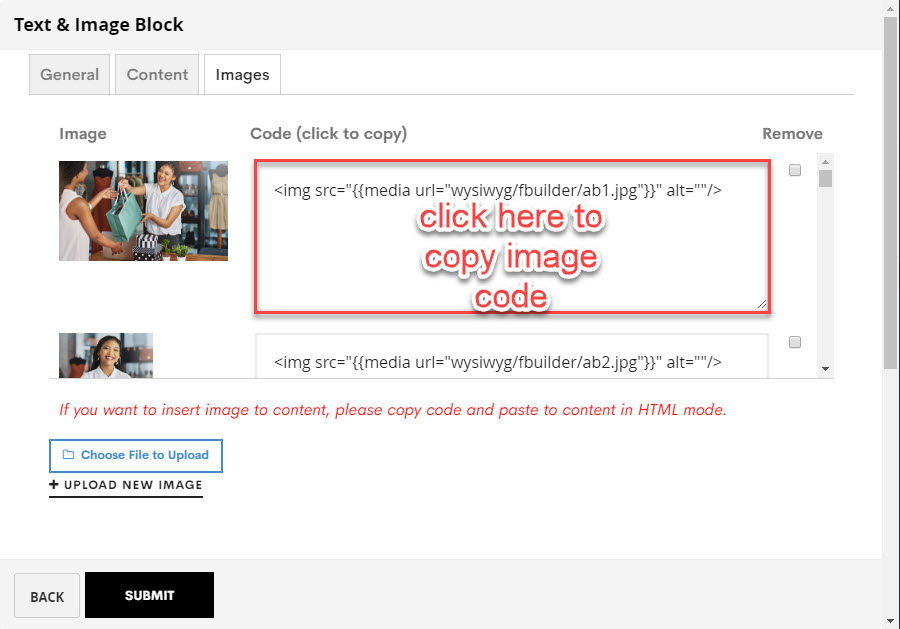 Then paste to the content in Content tab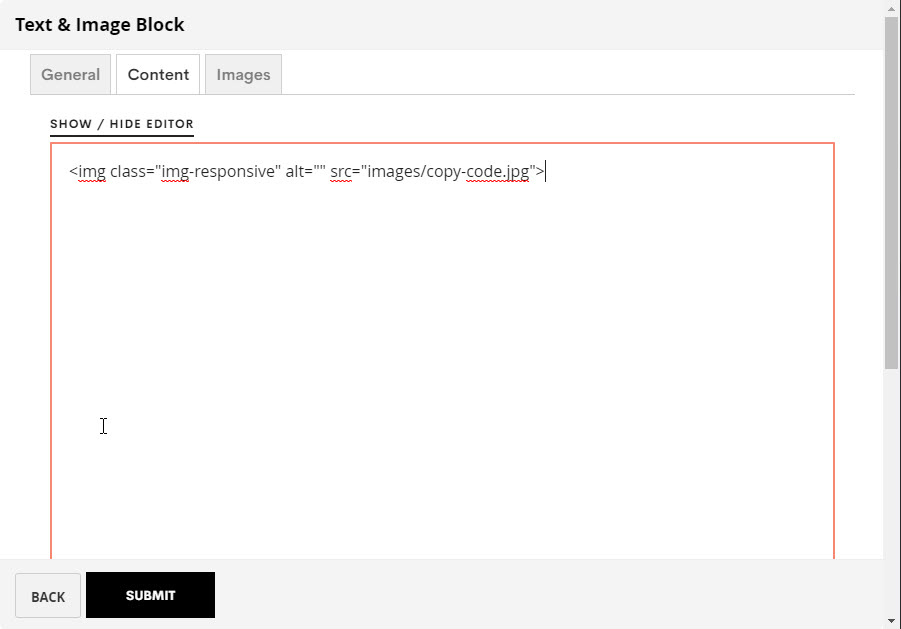 After completing the configuration, click SUBMIT button to create a static block