If you imported a sample homepage and had some sample promo banners, you only need to enable the builder then edit directly on the frontend.
Demo

On Home page builder, click Add New Block button.

On popup list blocks, click "Promo Banner" item.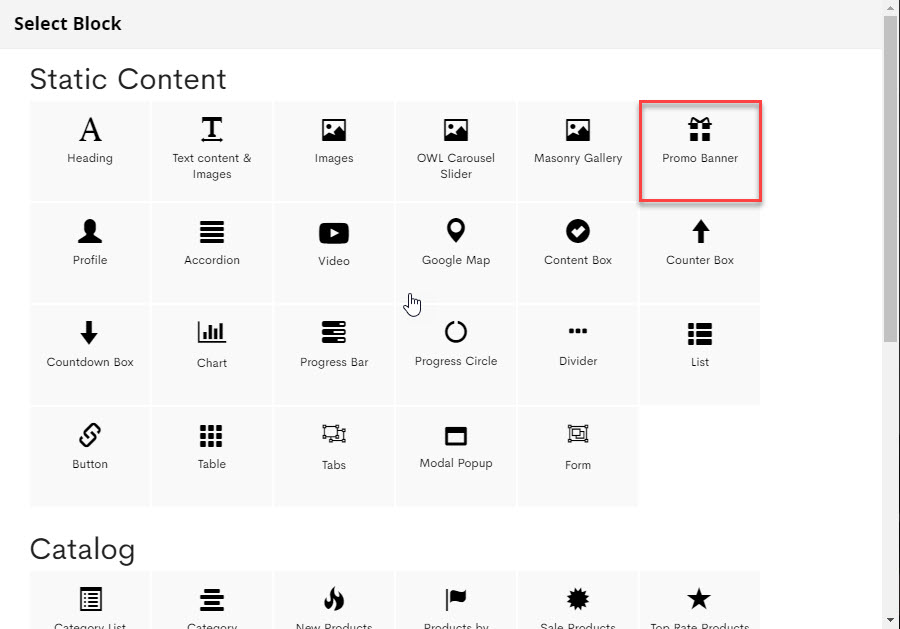 BANNER CONFIG TAB
GENERAL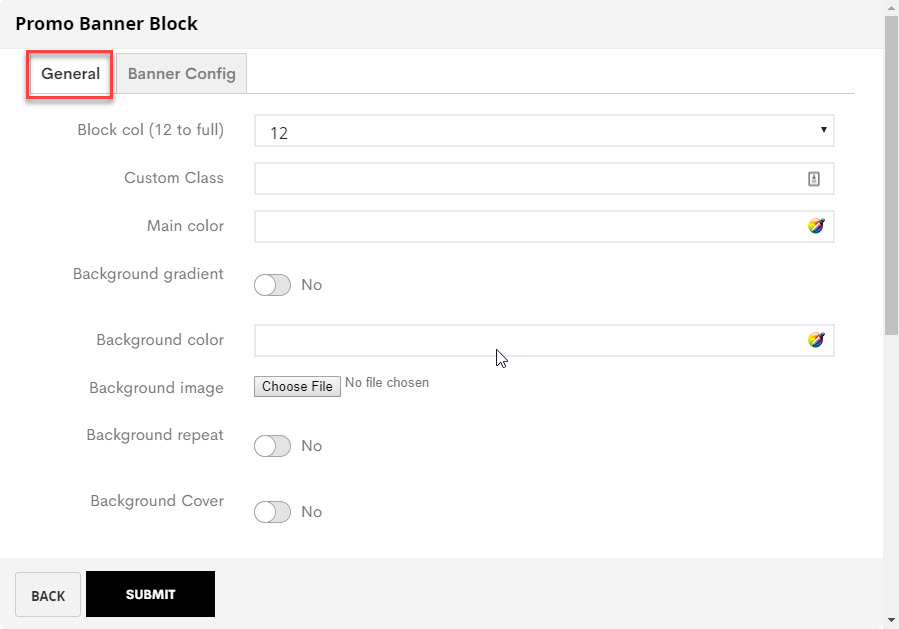 Here you can setting some general options for your banner as general color, background color or image and some other settings, just select and experience
BANNER CONFIG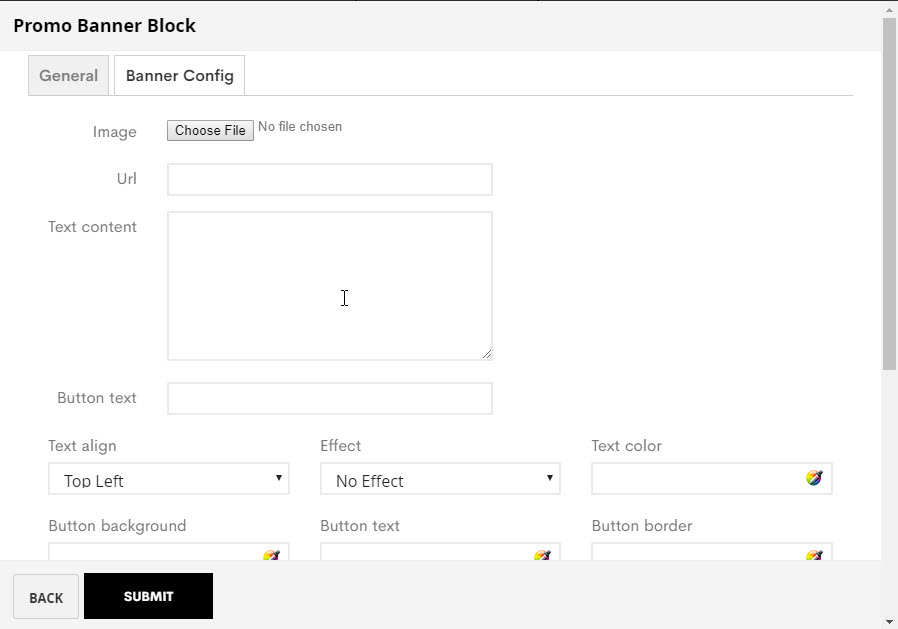 Here you can upload banner image, set url when you click on the banner, add text to banner, add button, adjust text's position, color of button,....
After completing your banner, just click Submit button to save your banner