Whenever you found that the slider is quite dull and boring to show in default way, you can make exclusive use of your own styled slider and APR slider will help you with add an exellent slider without spending much effort.
In the content section, there are 3 parts: Background, content, style going along with it's options.

Remember that we support you some animation for the slide, there are a various of selection for you to explore.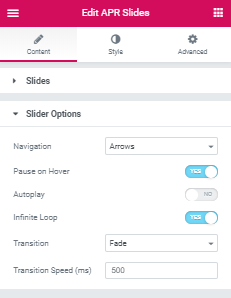 In content part, it has fields for you to enter, Title fields is splited into 3 sections to style it conveniently: before title, title, after title.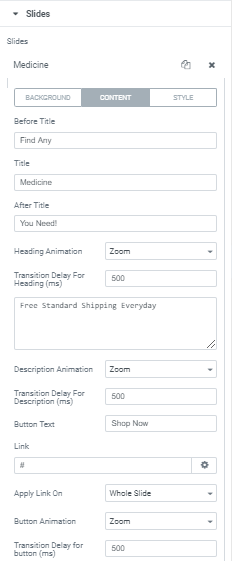 In syle part, there are many different options for styling the whole setting slide, title, description, button, navigation to choose