– In this tab, you will see 4 sub-tab options including options for layout, sidebar, logo icon, favicon and custom JS code.
Layout: Solaz enable 3 possible positions for sidebar like Left Sidebar, Right Sidebar, Left and Right Sidebar or no sidebar if you do not select any sidebar regions for Left Sidebar and Right Sidebar options.

– If you have select sidebar in Left Sidebar or right sidebar and don't see it display, please make sure to add widget to that sidebar. (Navigate to Appearance > Widget to check it.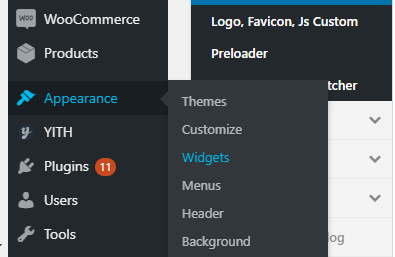 2. Logo, Favicon, Js Custom: You will be able to upload your desired logo image, favicon in this tab. You can freely to upload your desired logo image however we suggest you to use same size image as our demo site. It will help you to avoid some unwanted problem of header display.
Note: Header type 2, 3,4 will have their own logo options in Header tab. Let find out more about it in Theme Options > Header section.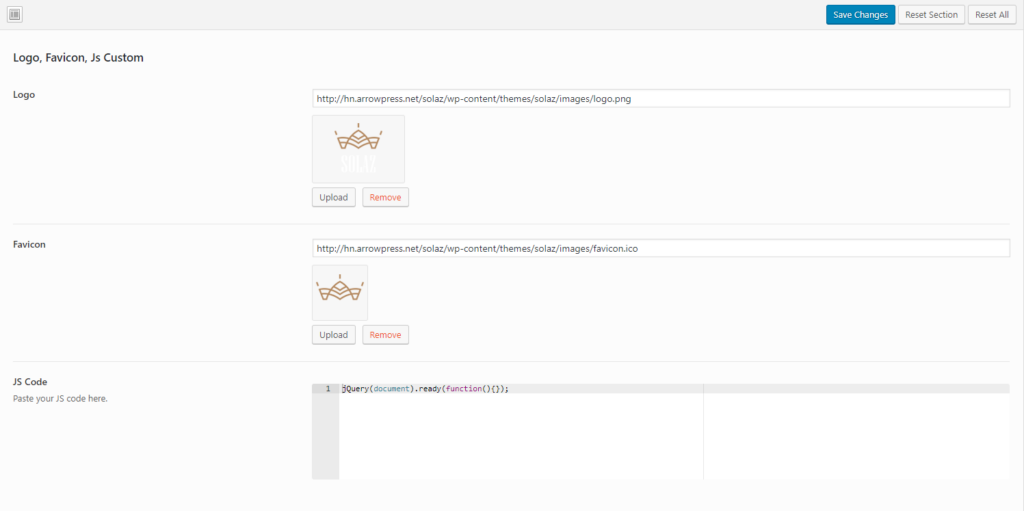 3. PreLoader: It allow you to turn on or off the preloader.

4. View, Language Switcher: It will work with WPML plugin.

That is all main information about the General tab. Let move on to the Skin tab option.