– General
There are available options for you to hide product label, product price and add to cart button.

There are two sub-tabs containing useful settings for Product listing and single product page. Let take a look at these options.
– Product listing
Beside some options for layout, sidebar as other pages, Solaz allows you to change number of products to display per page and select number of column (1,2,3,4). You can also change the layout either List or Grid for your shop page. Pagination type also is enable for you to choose.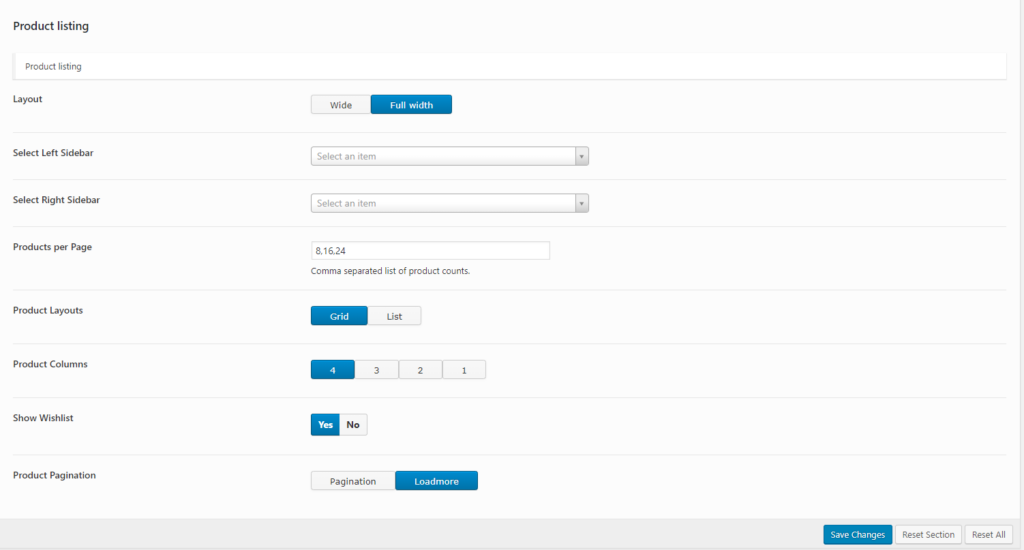 – If you want to hide Wishlist, you can hide it easily for shop listing page with the Show Wishlist option in here. What about the wishlist button in single product page? Don't worry! You can hide it by go to YITH Plugins > Wishlist and uncheck the box "Enable YITH Wishlist". There will be a different way for it too, you can deactivate YITH Woocommerce Wishlist plugin in Plugins > Installed Plugins

– It is interesting that changing layout and columns is possible for each product category. You can do it by following some simple steps below.
Go to Products > Categories, select category you want to change and click Edit button
Select different List mode and number of columns.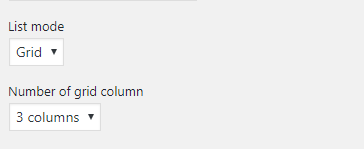 – Single product
For single product page, you also can customize page layout as well as sidebar position. Furthermore, you can hide related products block and share links.
Please look at sceenshot below to see clearly about these available options.