In order to add Widget to sidebar, you should click to the widget which you want to add and select sidebar.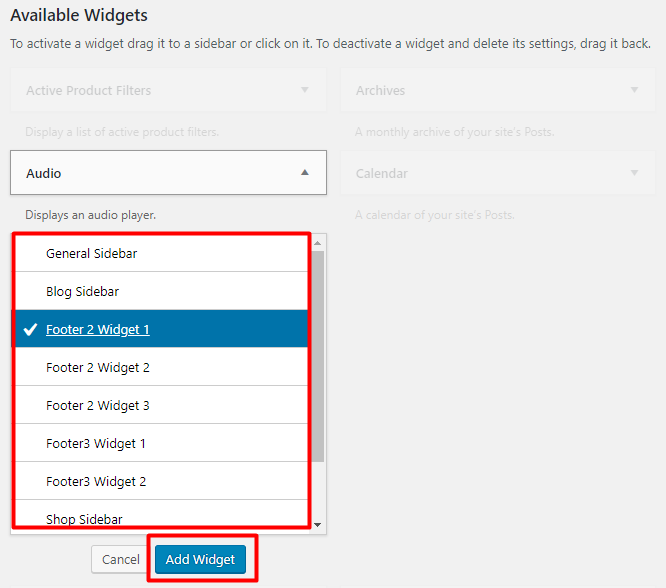 – To change content in Footer, you can navigate Appearance > Widgets and edit existing widgets or add new widget to footer sidebar. Solaz provides 5 sidebars for footer (3 sidebar for footer type 2 and 2 sidebar for footer type 3)

– Footer type 2

– Footer type 3

– In order to change social link in Footer type 3, you can edit Text widget in Footer3 widget 2 sidebar and change the link "#" to your desired link.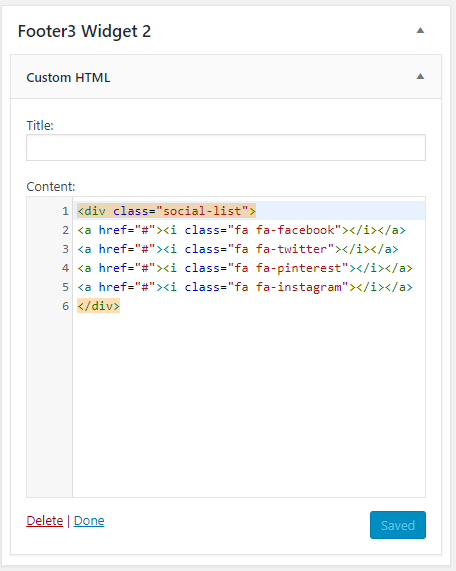 – For icon, you can find many icon class in Awesome Icons Website. For example, in order to change Facebook icon (fa fa-facebook) to youtube icon, you can go to Awesome Icons Website and search "youtube". After that, you can replace fa fa-facebook to fa fa-youtube.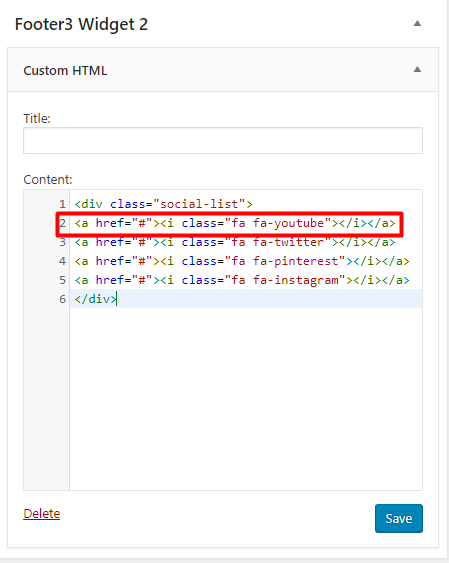 – If you want to add more link such as youtube link to footer, you can add new line before

text.