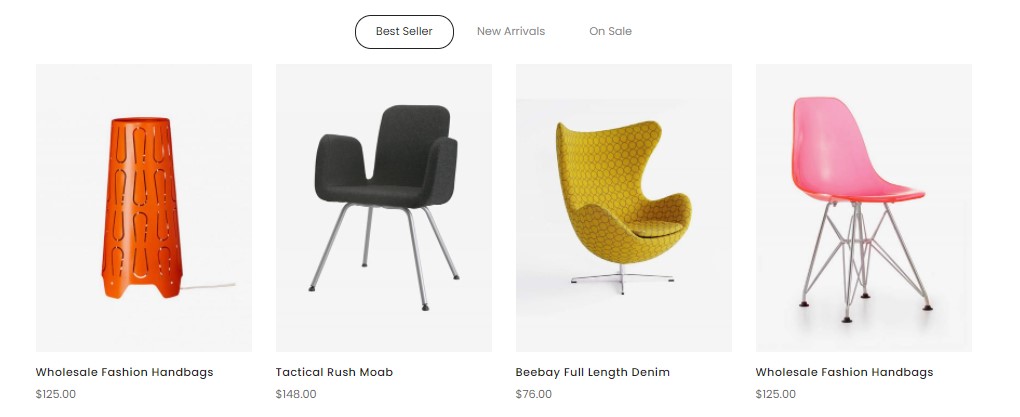 If you imported a demo homepage, you only need to enable the builder and edit it
To create a new Products Tab block, click Add New Block and select Product Tabs

Then config tab and product
PRODUCT TABS BLOCK
On Home page builder, click Add New Block button.

On popup list blocks, click "Product Tabs" item.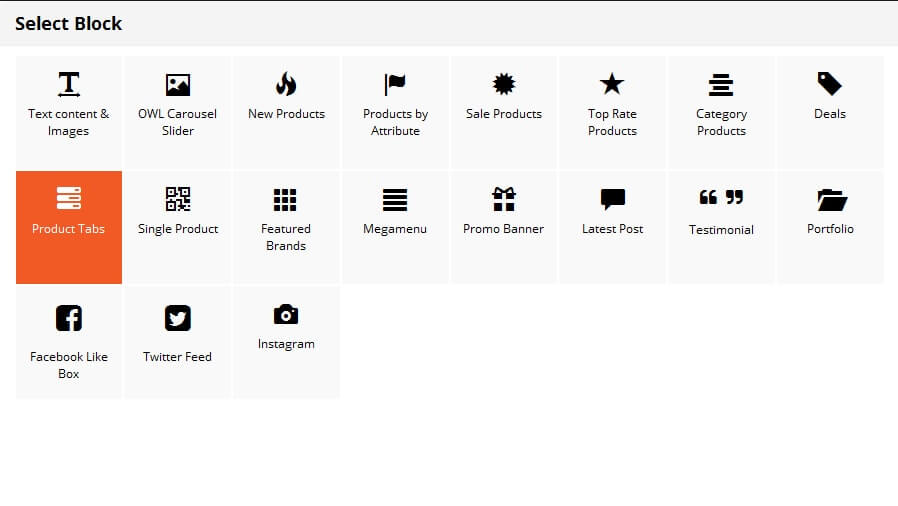 ---
CONFIG BLOCK
Tab Config Tab

New Products, Sale Products, Top Rate Products : Enable and Config Title & Position
Click Add new tab button to add new tab.
Product Config Tab

Number of product to display
Item per row
User Slider: add owl carousel for block product.If you use slider, you can see more config to owl slider:

Auto play
Stop autoplay on mouse hover
Display navigation
Display pagination
Category Config Tab
Choose categories to filter product by selecting categories.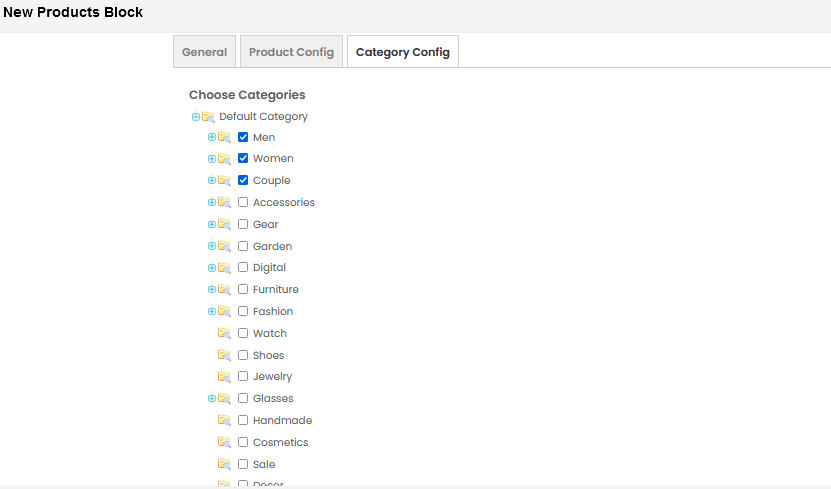 DEALS BLOCK
This is a product's block, to show the products to this block, please follow below steps:
Step 1: Config Product to Sale
Enter the number of the Special Price.
Set time for Special Price From Date and Special Price To Date. You can type manually or click on Calendar icon to choose the relevant date.
Click Done button to close panel.
Step 2:On Home page builder, click Add New Block button.On popup list blocks, click "Deals"
Step 3: Then config deal block