Contain all of heading style in Franco.
– Select style of heading. There are two style available.
– Enter small and big heading title.
– Select heading tag
– Select heading alignment.
– Add extra class name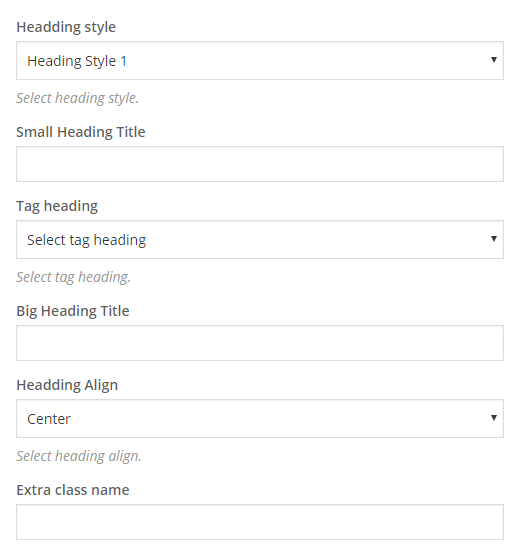 After adding this shortcode, you can click to plus button to add FAQ shortcode.