– General
There are available options for you to hide wishlist, quickview, compare, sale flash, product price and add to cart button.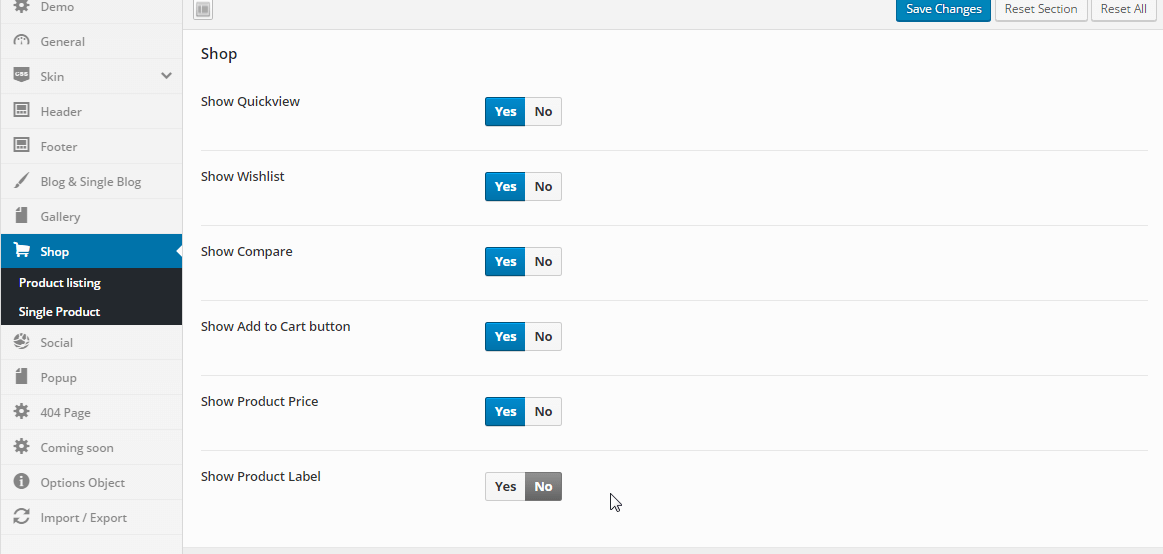 There are two sub-tabs containing usefull settings for Product listing and single product page. Let take a look at these options.
– Product listing
Beside some options for layout, sidebar as other page, Franco allows you to change number of products to display per page and select number of column (2,3,4)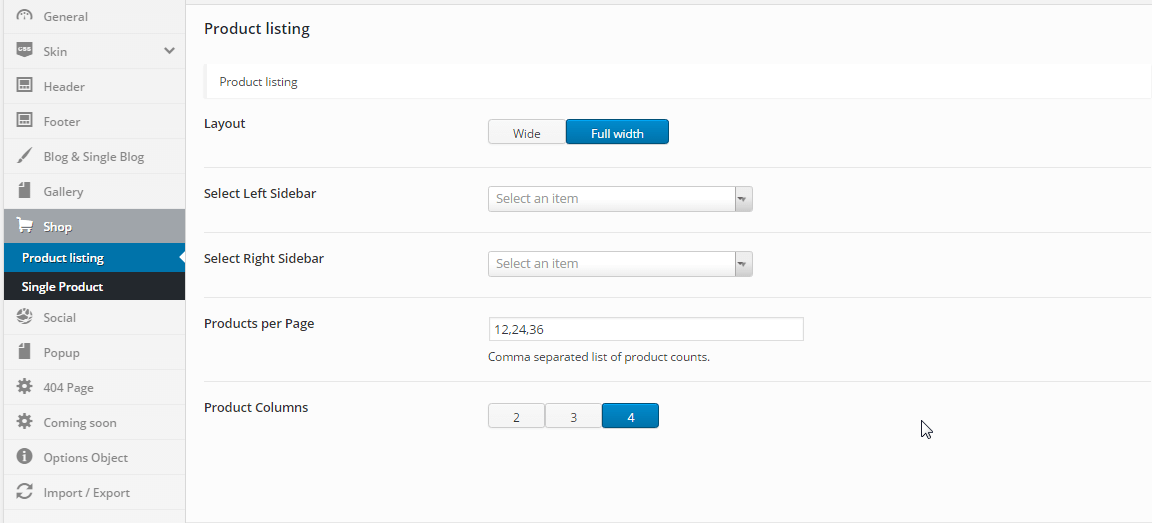 – Single product
For single product page, you also can customize page layout as well as sidebar position. Furthermore, you can choose display styles of product. Product display style 1 will display product simply with featured image in left and product information in the right. Otherwise, product style 2 and 3 will display product gallery if product gallery is not empty. In additionally, you can also hide related products block.
Please look at sceenshot below to see clearly about these available options.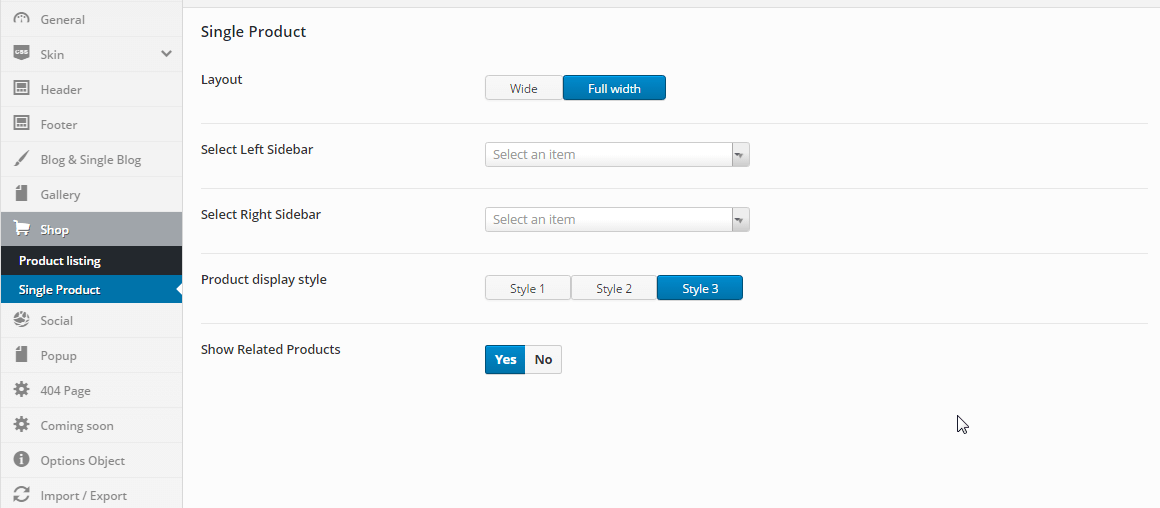 – Product display style 1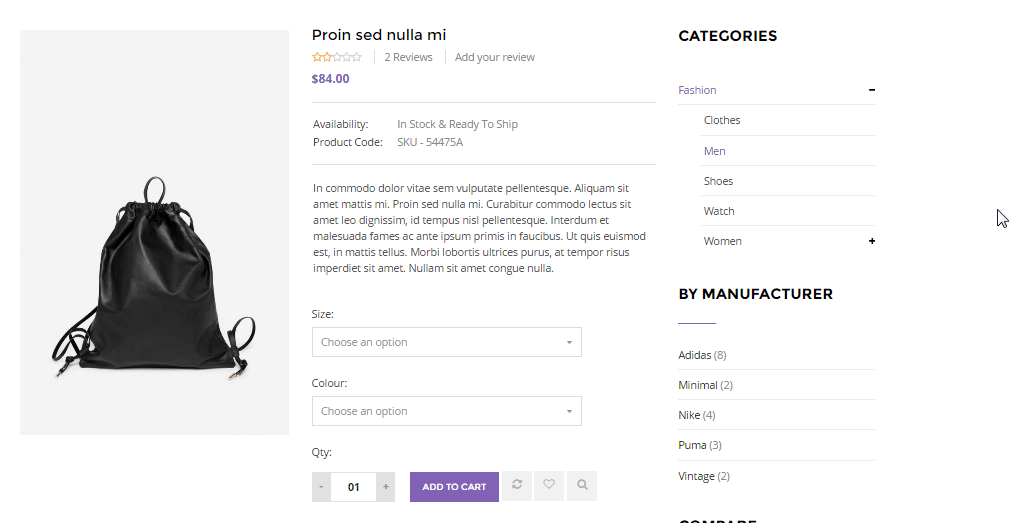 – Product display style 2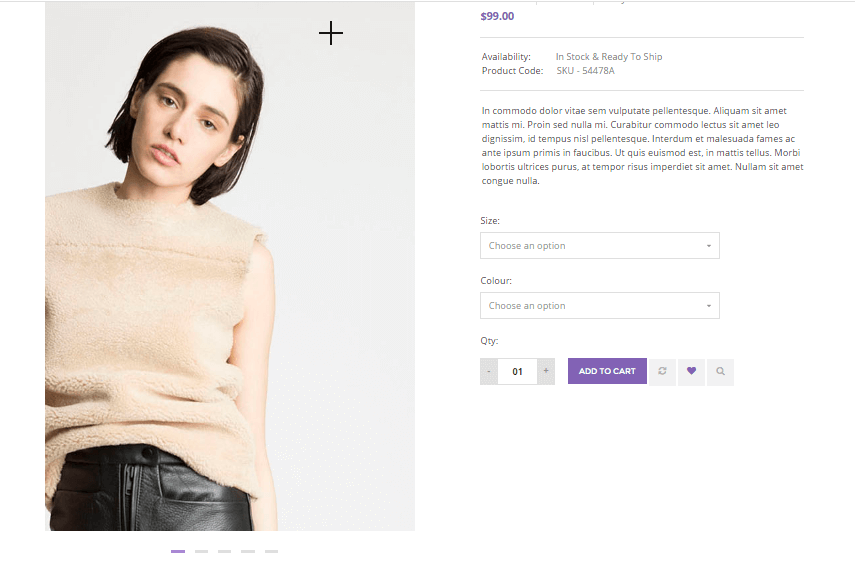 – Product display style 3