– In this tab, you will see options for layout, sidebar, logo icon, favicon and custom JS code. Specifically, Franco enable 3 possible position for sidebar like Left Sidebar, Right Sidebar, Left and Right Sidebar or no sidebar if you do not select any sidebar regions for Left Sidebar and Right Sidebar options.
– In the new version of Franco (1.2.0), you will be able to select main layout. With each main layout, you will see many different in appearance. The main layout 1 is the default main layout.
– For logo customization, you can freely to upload your desired logo image. If you want to change logo for different header type, you should navigate to Header tab. Below will be a screenshot about these options.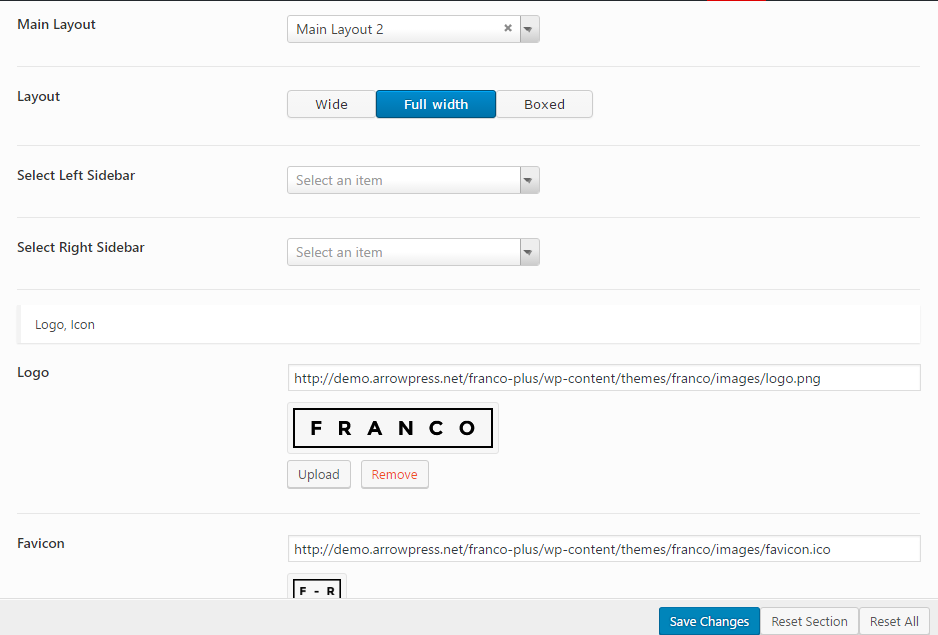 – If you have select sidebar in Left Sidebar or right sidebar and don't see it display, please make sure to add widget to that sidebar. (Navigate to Appearance > Widget to check it.