Go to Admin -> Online Store -> Themes -> Customize -> Theme settings -> General

Within General, you can config:
 LAYOUT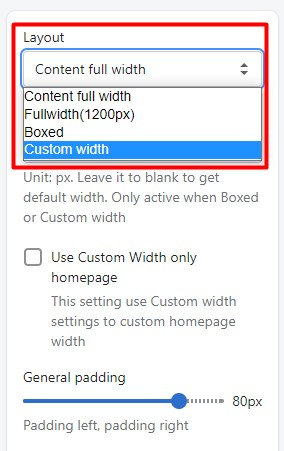 Width: Define width for all site wide.
Content full width


Fullwidth(1200px)

Boxed + Custom width(1700px)

Custom width: Only active when layout has value "Boxed" or "Custom width".
Use Custom width only for homepage: Use settings "Custom width" to define width of site only in homepage.
Padding: Padding of container(Apply all value of layout except "Fullwidth(1200px))".
Favicon: Favicon of website.
Enable Sticky Toolbar Mobile: You can config it in Section Toolbar Menu
2. BODY BACKGROUND
Settings on Body Background: Config background color, image, position, size.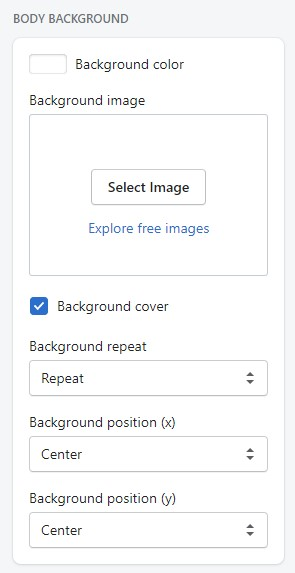 3. PAGE TITLE
Config background color, image, color of title, breadcrumb.
Layout
Layout 1

Layout 2

4. PRELOADER
Settings on Preloader: Config show preloader, test mode, background preload page, loading color, preloader types.