Go to Admin -> Online Store -> Themes -> Customize -> Theme settings -> Header

Within Header, you can config:
1. HEADER LAYOUT
Header version: We have 7 types of header for you.
Header width: Default (follow setting Width on Theme Settings – General) or Full width.
Custom width: This settings only work with header width has value default.
Header absolute: To make header absolute or not.Header absolute:

Header not absolute:

Sticky header: Enable sticky menu on desktop.
Sticky header on mobile: Enable sticky menu on mobile.
2. ANNOUNCEMENT BAR
Config announcement bar that show above the header.

3. ELEMENT
Show or hide currency dropdown, social links, wishlist, newsletter subscription & custom HTML content such as phone number.

Wishlist: Hide/Slide out/Link page
To link page Wishlist, you need to create a Wishlist page.

Some header that can't show some element. But on mobile, it'll show on block Settings of Section Toolbar Menu.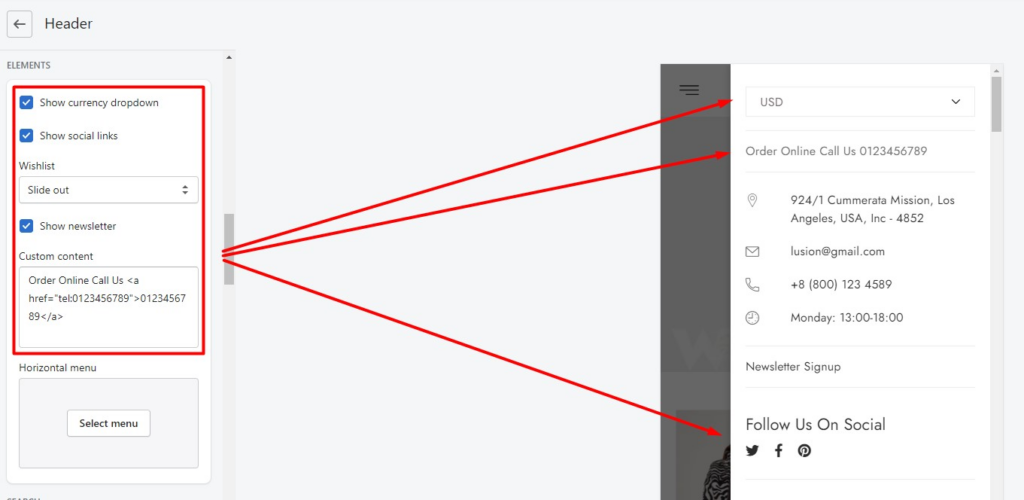 Setting for Horizontal menu: This setting is only for Header version 2.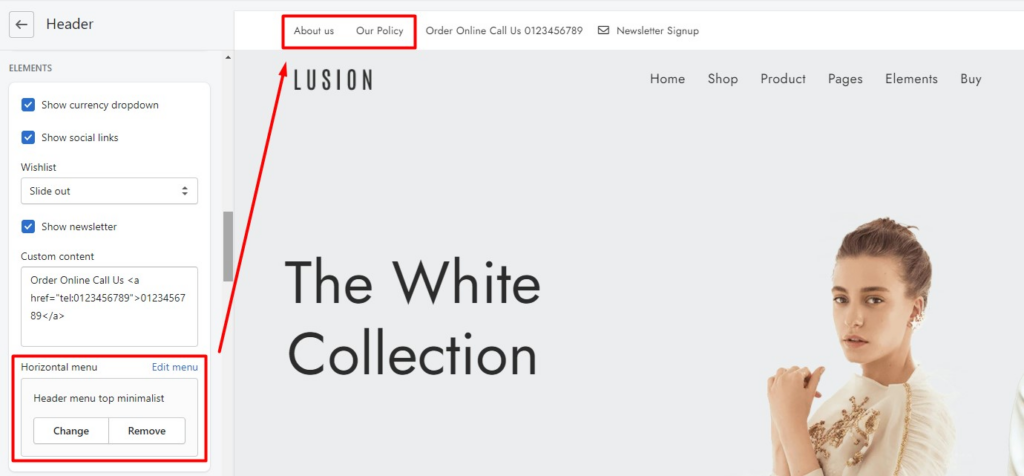 4. HEADER COLORS
Settings on Background: Settings for background of header.
Settings on Border: Settings for border of header. Setting "Show border in homepage" will show border bottom of header in homepage when border bottom size > 0.
Background settings for each part of header: We separated the header to 3 parts: top, middle & bottom header. We can change the background, text, links & icons color, padding of each part. Each version of header will have some parts or all of 3 parts.Eg: Header version 4 has 2 parts